Why use an energy broker for your business?
If your business is a large energy user and spend around $2,500 per month or more in electricity costs (equating to around 160 MWh hours per year or more in consumption), it is likely you would benefit from speaking with a professional energy brokering service such as Make it Cheaper Commercial & Industrial.
Here are the top reasons to use an energy broker:
1. Ensure your rates are competitive
The key reason our clients engage us is to ensure they are not overpaying on their energy rates, relative to current market prices.
We monitor the energy price market daily and watch for fluctuation drivers such as policy update and regional weather impacts.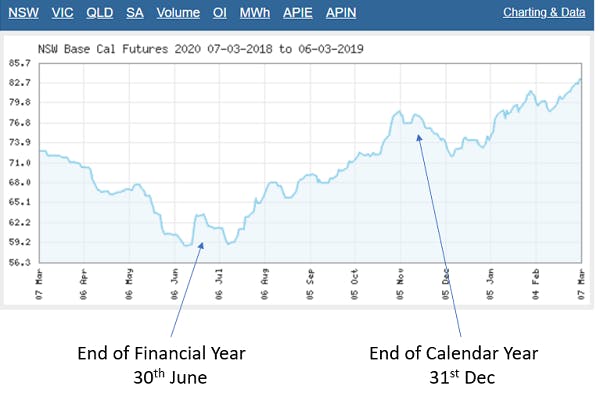 Apart from an informed approach to timing the market that takes account of your business needs, an energy broker will work with multiple retailers to ensure the rate and contractual terms you secure are competitive and minimise your long term costs.
2. Take the confusion out energy costs
Energy pricing can be confusing, and misunderstanding your bills can become a costly mistake over the life of a large and lengthy retailer contract.
When you engage Make it Cheaper Commercial and Industrial, your account manager will be happy to explain how your energy bills work and the steps we take to find you a competitive and appropriate rate through our tendering process.
3. Save time
Energy brokers do the difficult and time consuming work of energy procurement and contract management for you.
As experts in the field, energy brokers can perform market analysis and manage the procurement process much more efficiently than someone in your organisation who only thinks about energy costs a few times a year.
4. Stay on top of your contract
When you engage us to help with your energy contract, we'll keep on top of your next contract renewal date, ensuring you don't default to a non-competitive rate with your incumbent retailer.
5. Bill validation
Have you sat down to check that your bills are correct?
An energy broker can provide a bill validation service to ensure your are correctly being billed.
6. Not just brokers, but energy experts
The advice we provide extends to more than just tendering your energy account to different retailers. We monitor the wholesale electricity market constantly, and will advise on the best strategies to optimise your contract timing and approach tendering based on your business energy needs.
Find out more for free
Our tendering service for commercial and industrial customer is completely cost and obligation free for your business.
Get a call back from an energy specialist in our team to find out how we can help your business manage your energy rates and contracting.