Testimonials
Everybody loves good feedback, so we're particularly proud that so many customers take the time to review our service on independent consumer review sites. Here's a handful of the many 5-star reviews customers have given us on Product Review.

Customer Reviews of Make It Cheaper
I wish I had done it sooner!
Make it Cheaper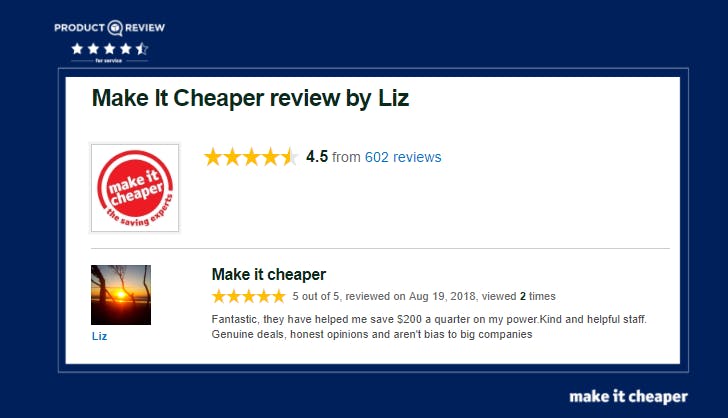 Time Saving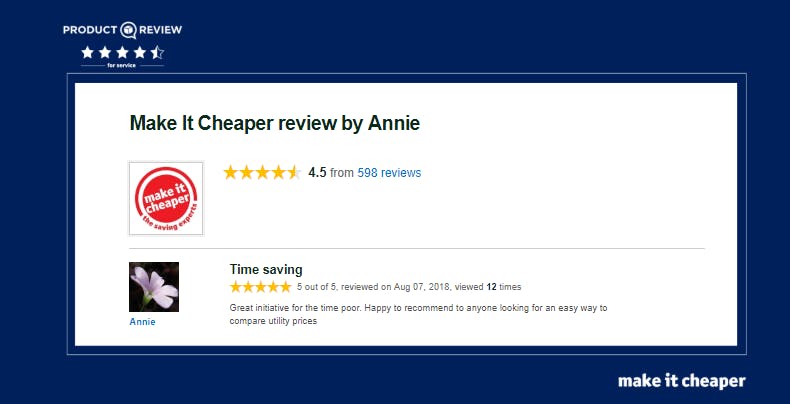 Great initiative for the time poor. Happy to recommend to anyone looking for an easy way to compare utility prices.
Fantastic service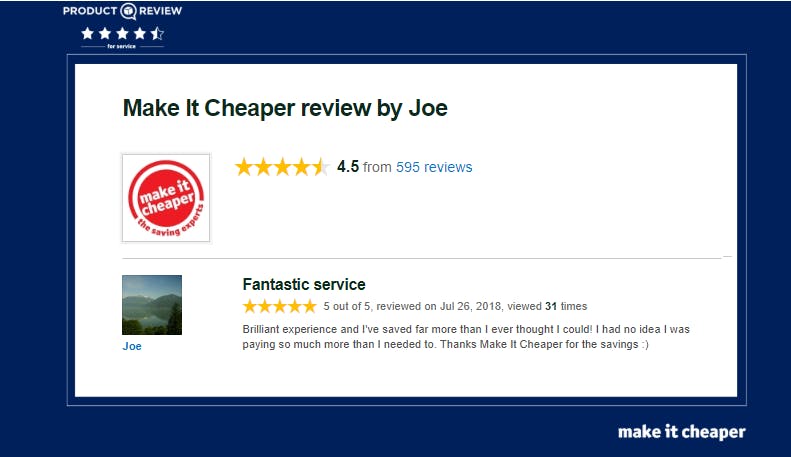 Brilliant experience and I've saved far more than I ever thought I could! I had no idea I was paying so much more than I needed to. Thanks Make It Cheaper for the savings :)

Making things easier to understand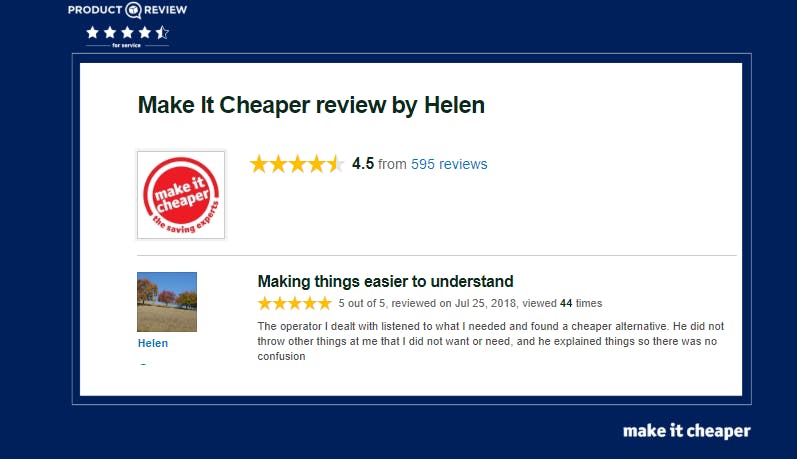 The operator I dealt with listened to what I needed and found a cheaper alternative. He did not throw other things at me that I did not want or need, and he explained things so there was no confusion

Cheaper Power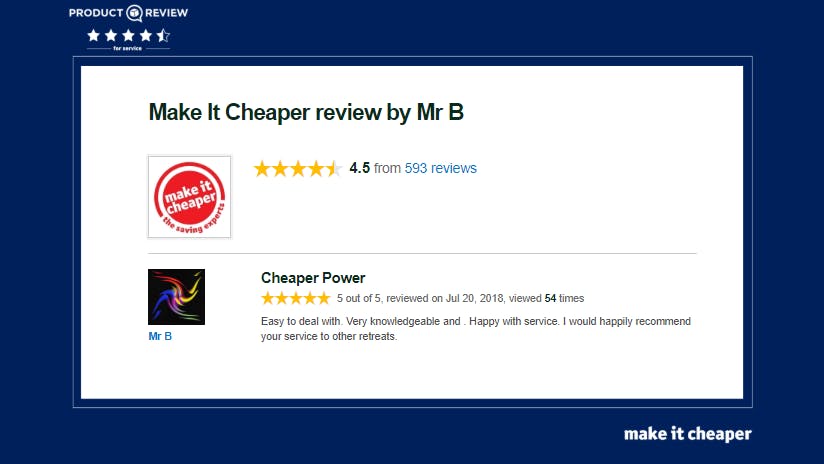 Easy to deal with. Very knowledgeable and . Happy with service. I would happily recommend your service to other retreats. Mr B

Quick and Easy and knew their stuff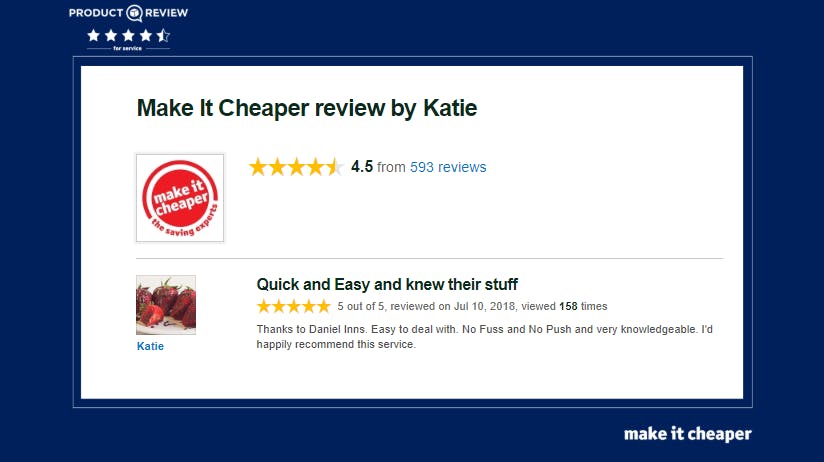 Thanks to Daniel Inns. Easy to deal with. No Fuss and No Push and very knowledgeable. I'd happily recommend this service. Katie

How to reduce your electricity bill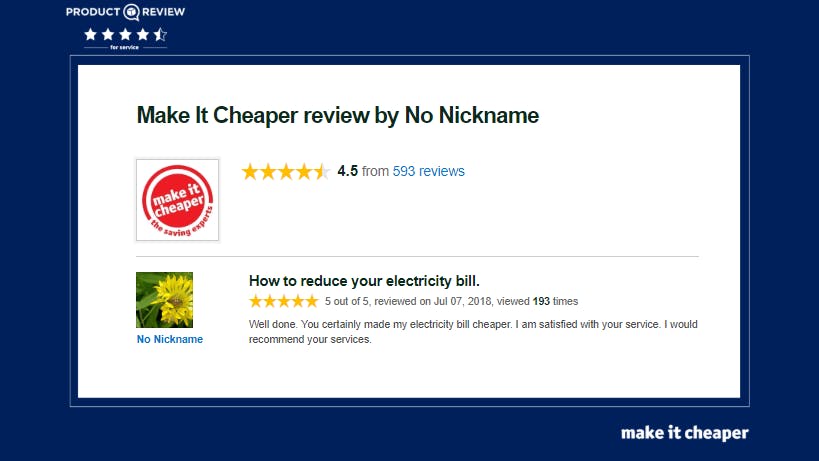 Well done. You certainly made my electricity bill cheaper. I am satisfied with your service. I would recommend your services.

Excellent Customer Service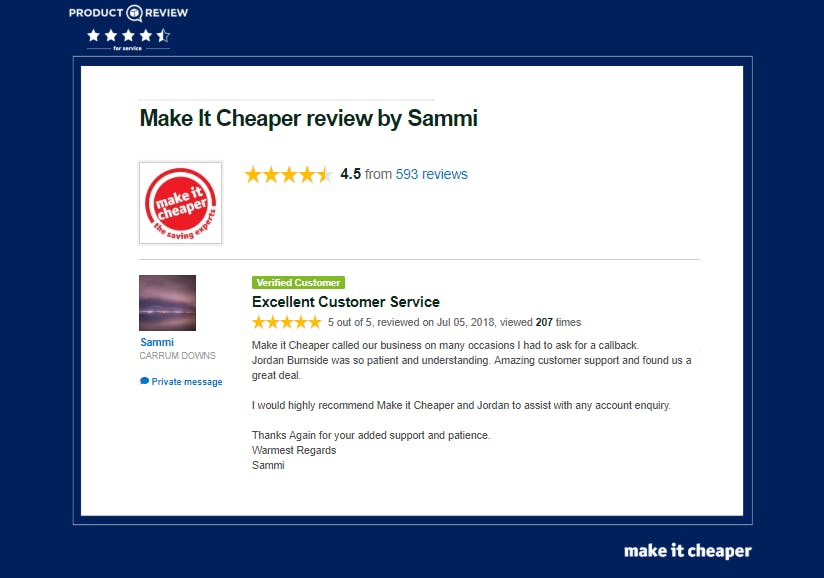 Make it Cheaper called our business on many occasions I had to ask for a callback.
Jordan Burnside was so patient and understanding. Amazing customer support and found us a great deal.
I would highly recommend Make it Cheaper and Jordan to assist with any account enquiry.
Thanks Again for your added support and patience.
Warmest Regards, Sammi

Awesome customer service and support change was easy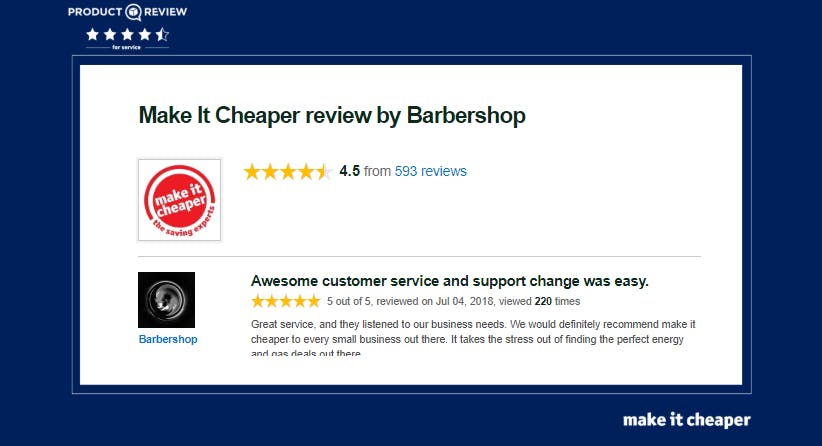 Great service, and they listened to our business needs. We would definitely recommend make it cheaper to every small business out there. It takes the stress out of finding the perfect energy and gas deals out there.

Thanks for saving us 32% PA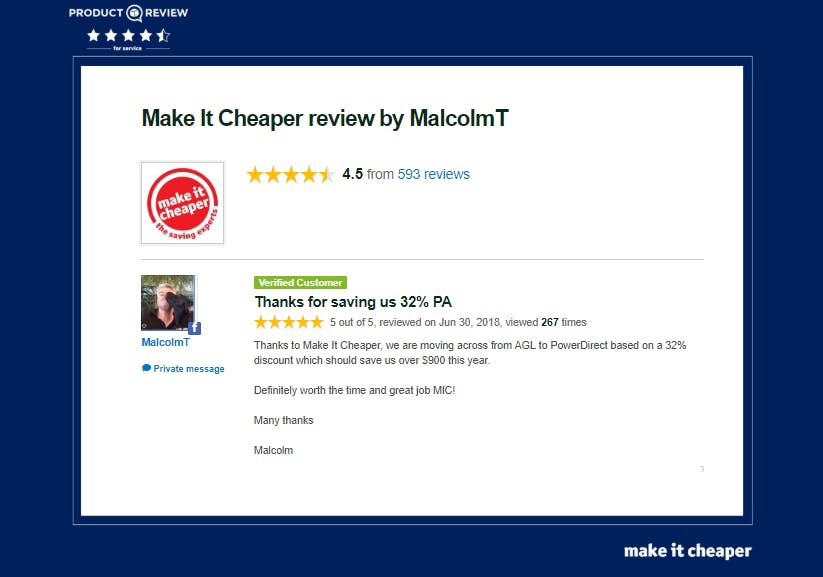 Thanks to Make It Cheaper, we are moving across from AGL to PowerDirect based on a 32% discount which should save us over $900 this year. Definitely worth the time and great job MIC!
Many thanks, MalcomT

The Hard Work Done For Me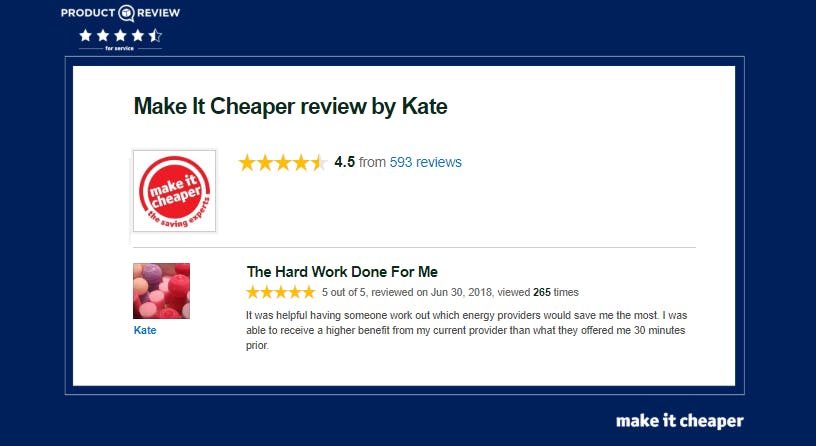 It was helpful having someone work out which energy providers would save me the most. I was able to receive a higher benefit from my current provider than what they offered me 30 minutes prior.
Read more Make It Cheaper customer reviews on Product Review.